THE IMPERIAL EVENT CENTER IS a full-service event experience.
The Holiday Inn Lancaster is conveniently located at The Imperial Event Center in Historic Downtown Lancaster, PA.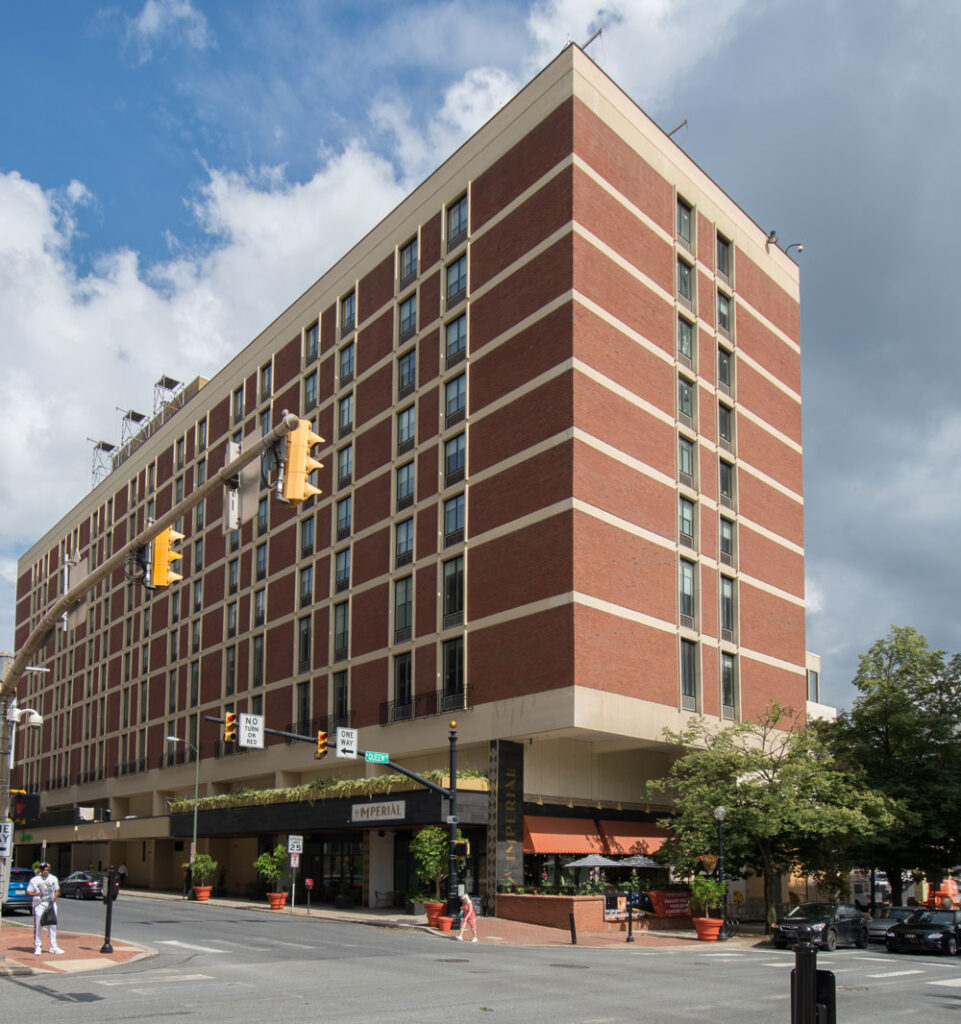 We Specialize in Meetings and Weddings. The Center Includes:
• Two majestic ballrooms, including the 4,030-square-foot Imperial Grande Ballroom and the 3,642-square-foot Imperial Blue Ballroom.
• The 4,500-square-foot Imperial Terrace offers a spectacular view overlooking Ewell Plaza and the Lancaster City skyline.
• The 120-seat Imperial Restaurant, described as "An Artful Infusion of American & International Cuisine." In addition to sit-down dining, the restaurant offers indoor and outdoor seating at street level and professional catering services to support events at The Imperial Event Center.
• A total of 20,000 square feet of meeting space for both business meetings and receptions. Spaces include the 2,000-square-foot Imperial Suite and seven conference rooms ranging in size from 286 to 864 square feet.
• The 215 hotel rooms of the Holiday Inn Lancaster, all appointed to high Holiday Inn standards. The inn features an expansive lobby with a variety of nooks and crannies designed for semi-private meetings, games, and intimate conversation. It also includes separate living spaces, in-room refrigerators, wi-fi, business center, indoor pool and fitness center.
Schedule Your Event With Us!
CONTACT US
Call 717-394-0900 or message us.